THE CLASS OF 2013 WAS INDUCTED ON OCTOBER 27, 2013
Click here for Media Announcement.

Front row (L-R): Stu Walker, Steve Taylor, grandson accepting for W. Starling Burgess, Runnie Colie, Jr. (seated), Timmy Larr, Richard Rosenfeld, grandson accepting for Morris Rosenfeld
Middle row: Julia Clough, granddaughter accepting for John Gale Alden, Frank Butler
Last row: Brooke Blackaller Prairie, daughter accepting for Tom Blackaller, Dave Curtis, Lisa Blackaller Williams, daughter accepting for Tom Blackaller, Bill Buchan
Click on image above for high-resolution version. Photo by Jack Hardway.
---
Induction Ceremony Video
Click the image below to play the video - about 2 hours: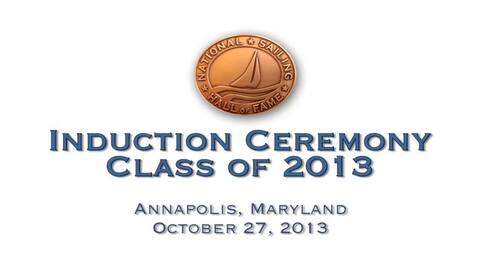 ---
Video: Salute to the Class of 2013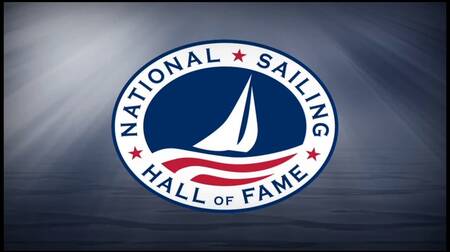 Click here to read the bylaws and selection criteria used for this Class of 2013.